Seeker's Group

Our Seeker's Group is always a fun time.  No question or topic is out of bounds!
Seeker's Group is open to those who wish to know more about Christ and the Holy Scriptures, as well as those wanting to know more about the spirituality, teachings, and way of life of Orthodox Christians.  We talk about: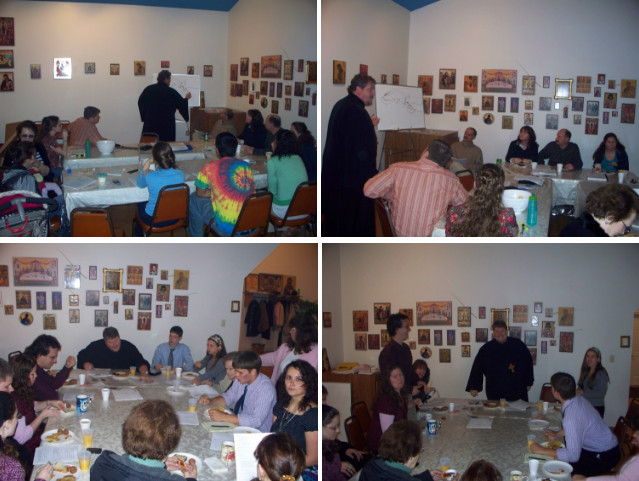 Knowing God
Prayer
Theology
Church history
The Holy Trinity
The Doctrine of Christ
The Bible
New Testament Worship, Leadership, and Lifestyle
Christian Tradition
Salvation
Gender
Sin and the Ten Commandments
Singing, Signing, Vestments, and Incense
The Church Year:  Feasts and Fasts
The Divine Liturgy
Holy Communion
Saints and Martyrs
Mary
Icons
Infant Baptism
Confession
Silence
The Jesus Prayer
Almsgiving and Showing Mercy
The Fatherhood of God
Chrismation (the Baptism in the Holy Spirit)
Forgiving
If you want a deeper Christian spiritual life, this class is for you!